School Information for International Students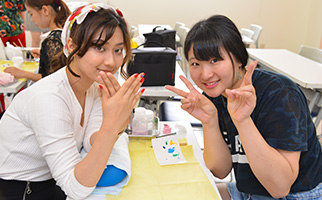 Become a professional cosmetologist with the most advanced techniques and refined sense of hospitality!
東京ベルエポック美容専門学校では、「日本の美容技術を学びたい!」留学生を募集しています。留学生の皆様をサポートする「留学生アドバイザー」や、「留学生奨学金」などのサポート制度もご用意していますので、ぜひお気軽にお問い合せください。

東京ベルの4つのポイント
Our well-established Japanese language learning system is the key that opens the door to the highly soph isticated world of Japanese cosmetology!
Point1:Master highly sophisticated Japanese beauty techniques in small groups of 30 or less per class!

Hair styling

Hair Arrangement

Make up
Nail Art

Gel Nails

Facial Esthetics

Body Esthetics

Fashion

Eyelash Extensions
Class Schedule
Monday through Friday (Off Saturdays, Sundays, and national holidays)
| | |
| --- | --- |
| 1st | Period/9:10 – 10:40 AM |
| 2nd | Period/10:50 – 12:20 AM |
| 3rd | Period/1:10 – 2:40 PM |
| 4th | Period/2:50 – 4:20 PM |
Point2:Improve your Japanese ability through a well-established language study support system!
Follow-up Classes for Japanese Language Learning
Students learn techniques and technical terms together to significantly improve their understanding of classes.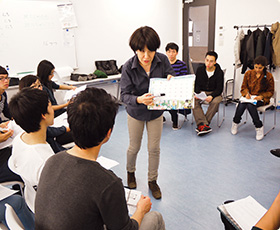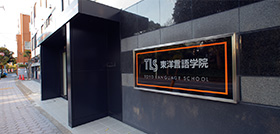 Learning techniques together with Japanese students
Students from abroad improve their Japanese by learning with Japanese students in practical classes.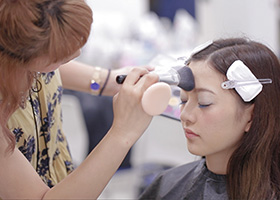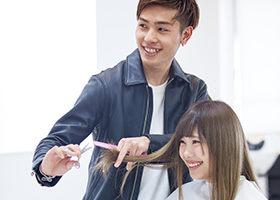 Point3:International Lifestyle Advisors provide full support for classes and daily life!!
A secure daily life is an essential requirement for a fulfilling school life. Belle époque advisors provide full support to meet individual international student needs related to academic affairs as well as visa applications and other important day-to-day matters.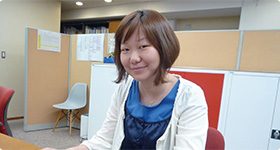 Jikei EAST International Student Center
Zhang Ning, International Student
Lifestyle Advisor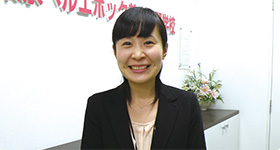 Tokyo Belle époque College of Beauty
Emiko Shiratori, International
Student Advisor
Point4:Our excellent network makes your job-hunting successful!!
The Jikei Group of Colleges has international student centers in Tokyo, Shanghai, Seoul, and Paris. With our extensive international network, we provide students with the support needed to find a job that satisfies their desires and expectations.
Tokyo Belle époque College of Beauty
Career Center
Yoshihiko Nakaguki

Jikei European Center
(Paris, France)
Kazuhiro Takashima

Jikei Chinese Center (Shanghai, China)

Jikei Korean Center (Seoul, South Korea)
Student's Voice
★Messages from students working toward fulfilling their goals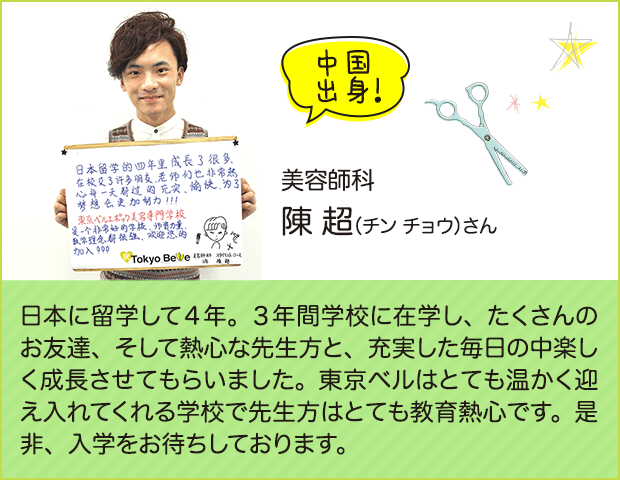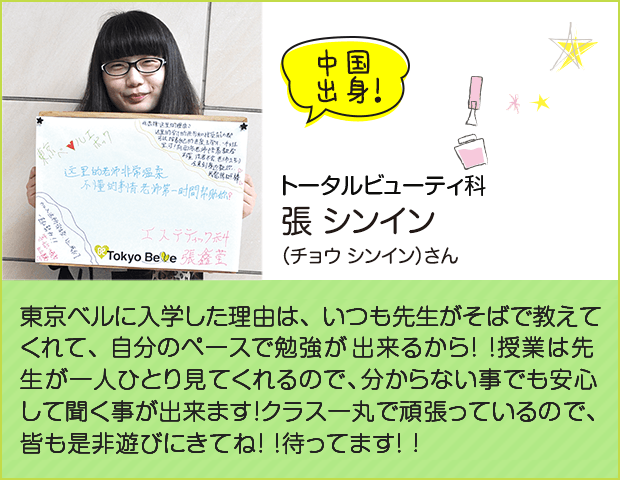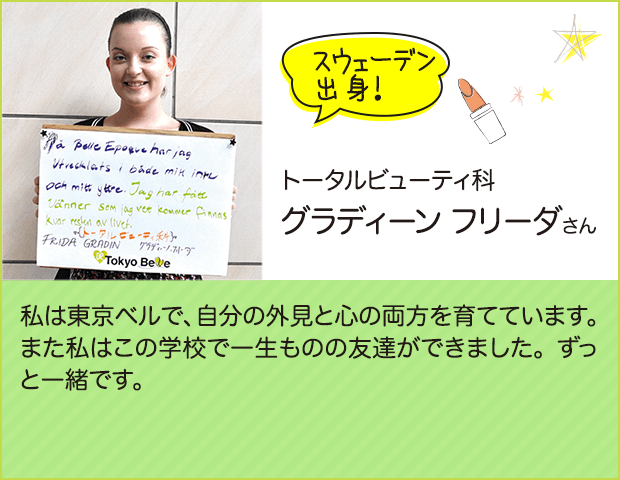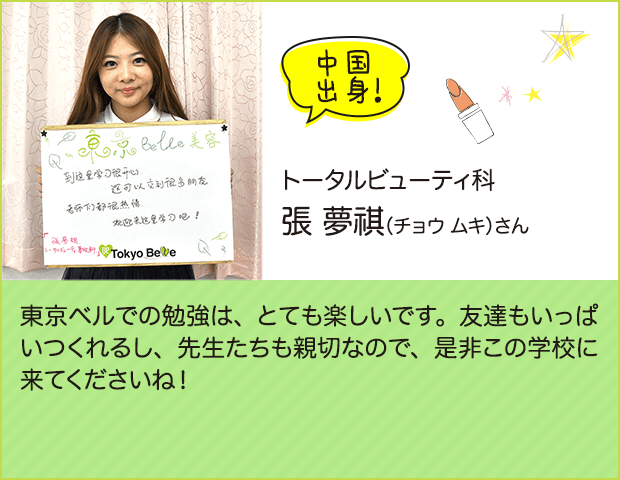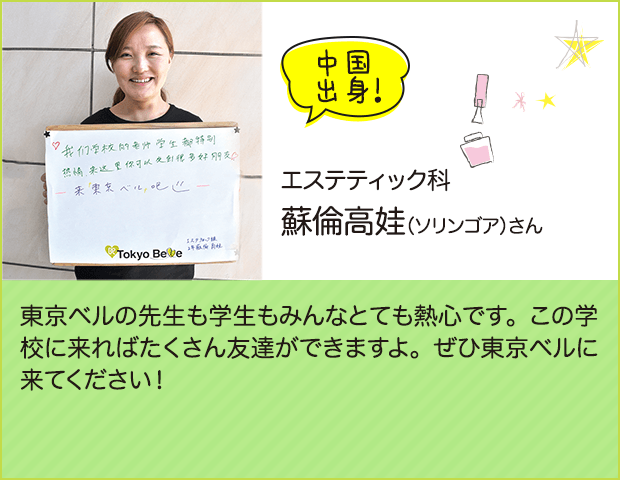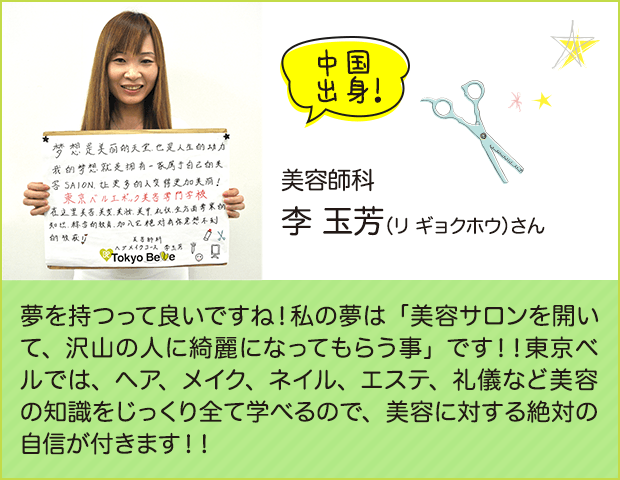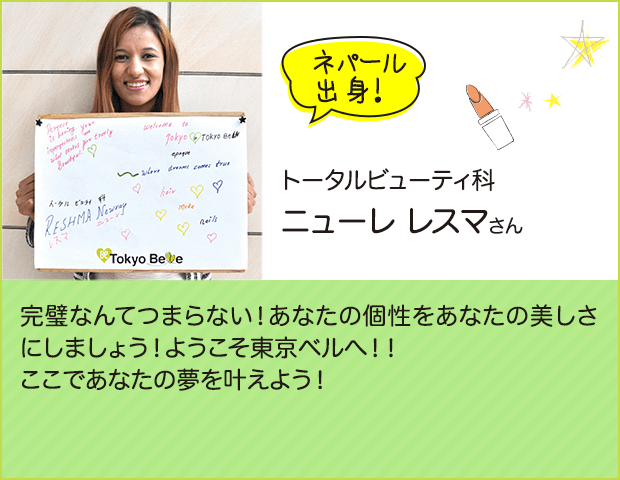 ★Graduates who have made their dreams come true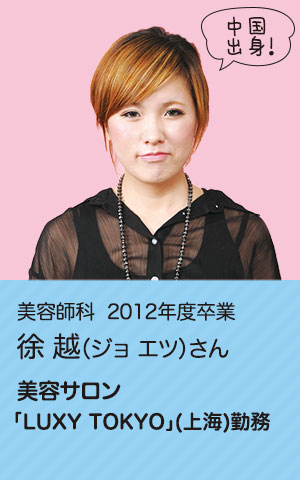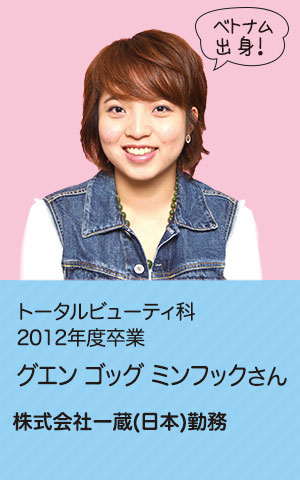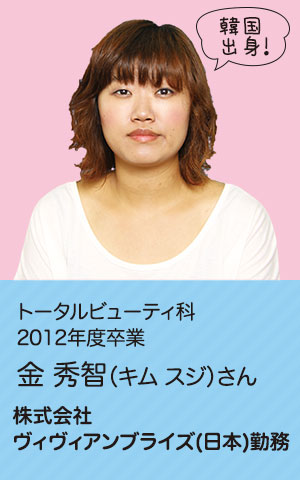 Admission Requirements
●Applicants who satisfy all the requirements set forth in sections 1, 2, and 3 below are eligible to take the entrance examination.
Applicants who are at least 18 years of age, who do not possess Japanese citizenship, and who have completed 12 years of formal education (equivalent to high school graduation).
Applicants who have satisfied at least one of the following conditions: a) Level N2 (2nd Grade) or higher on the Japanese-Language Proficiency Test; b) A score of 200 or higher on the Japanese as a Foreign Language Section (combined total of the Reading Comprehension, Listening Comprehension, and Listening & Reading Comprehension subsections) of the Examination for Japanese University Admission for International Students (EJU); c) Have studied for 6 months or longer at a Japanese language institution (Japanese language school) recognized by the Minister of Justice; d) Have studied for 1 year or longer at a Japanese elementary school, junior high school, high school, or university
Applicants who are capable of keeping up with their classes and course work
Admission Paths
●Entrance Examination for International/Non-Japanese Students
Application Requirements

1.

Applicants who have chosen this school as the first choice

Details
Document Screening + Interview + Essay
Application Acceptance
Tuesday, September 1, 2015
The essay should be at least one 400-character page in length. (Test time: 50 minutes)
Entrance Examination Schedule
●Entrance Examination Schedule
| | |
| --- | --- |
| International Entrance Examination | To be held on each Sunday between September 1, 2015 and March 1, 2016. |
※The entrance examination schedule will be finalized after applications are received. If you have any specific requests regarding the examination schedule, please contact us.
※Admissions will be closed in the event that the maximum number of students to be admitted is reached.
Application Forms and Supporting Documents
●Application forms and Supporting Documents Required for Admission
●All applicants are required to submit items 1 through 8 listed below.
①

Application Form (with portrait photograph)

②

Entrance Examination Voucher

③

Certificate of Proof of Postal Transfer (20,000 yen screening fee).

④

Proof of graduation from the last school attended (such as high school or university), or proof of completion of 12 years of formal education (equivalent to high school graduation).

⑤

Copies of both sides of the applicant's Residence Card.

⑥

A copy of the information page (the page bearing the applicant's photo) from the applicant's passport as well as any status of residence and permission to engage in activity other than that permitted under the residency status stamps.

⑦

A copy of the applicant's Japanese National Health Insurance Card.

⑧

Proof of sufficient funds (notification letter, bank account balance certificate, copy of bank account balance book, etc.).
●Applicants are required to submit items 9 to 12, as necessary, in accordance with Section 2 of Admission Requirements.
⑨

A copy of the applicant's Japanese-Language Proficiency Test Certificate of Result and Scores.

⑩

A copy of the applicant's Examination for Japanese University Admission for International Students score report.

⑪

A certificate of graduation or certificate of expected graduation as well as a certificate of attendance and official transcripts from the Japanese language school attended by the applicant. Please note that copies are not accepted.

⑫

A graduation certificate from an educational institution in Japan.
留学生入試に関する詳細、お問い合せは「本校入学事務局」までご連絡ください